Deal with it
This time of the year is a little bit stressful. I just realized it.
---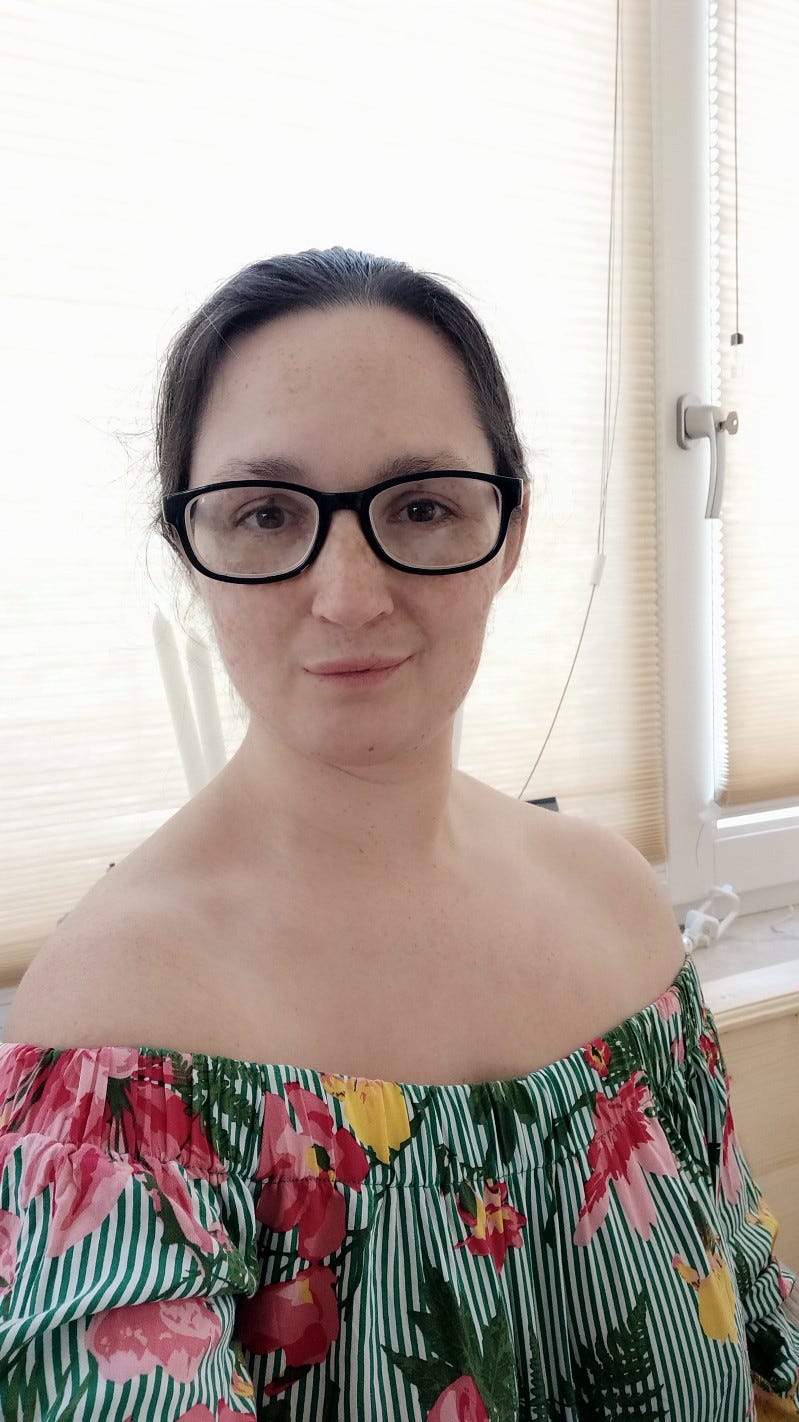 Photo credit: author. Me trying to write. Uh… taking this picture.
---
Today I had a huge migraine. I have this a lot in the past, and now I also realised that I need to slow down. Again.
Tomorrow I have to teach my daughters again. Until the 28th of April - as the Coronavirus rules are still applying to us. I have to live with that. I may not complain and I have to live with this situation. I'll be ok and I'll be fine and we will make it. I will make it, but I have to schedule my time differently. I am still looking for the right one. Before I found one that I like and fits with me, I think the Coronavorus rules don't apply anymore. It costs me weeks before I found the right one.
Still, a few weeks to go and a few weeks with challenges and a few weeks with fun. That last one is what I have to remember, what I always have to do and what I will do in the future. This time is also a challenge for me because I have to teach my daughters too while writing and keep the house. As human beings, we can't multitask.
---
This migraine reminds me again for leaving some things and also for changing habits in a time we have to cope with a certain situation. Like not drinking chocolate milk that much. Just one glass or mug, but even that could be something I have to change in the future.
Here I am… again, dealing with having a migraine attack again since I had it a few months I ago. But that's ok. I have a lot on my mind lately. So, that could be the trigger for getting a migraine attack. As well as some other issues I mentioned earlier.
Today I took 6 paracetamol tablets. I may have 8 per day. So when I'm going to bed I will take the last two paracetamol tablets. But I shouldn't take it that much. That is not really good for my body I guess.
---
Agnes Laurens is a writer. She writes for the local newspaper. Agnes lives in Bunnik, The Netherlands, with her husband and three daughters. Writing is - aside from playing the violin - one of her passions since childhood. She is on Twitter and Instagram.
As soon as my Patreon page is ready to be launched, you'll be the first one who will get notifications when you subscribe to my mailing list and subscribe to my Thoughts.
---